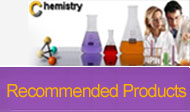 Aceclofenac DMF
Amoxycillin DMF
Ampicillin Sodium GMP
Ampicillin DMF
Clindamycin GMP
Dexamethasone DMF
Fosfomycin GMP
Gabapentin DMF
Gentamycin Sulfate DMF
Hydrocortisone DMF
Penicillin V Potassium DMF
Rebamipide DMF
Rifampicin DMF
Thiamphenicol DMF
Valsartan
Venlafaxine HCL DMF
Vitamin B12 DMF

Saniver is actively participating in various trade shows, seminars and conferences around the world. Would you like to meet the Saniver team? You can find us at the following events:
VIV ASIA 2013
PLACE: BANGKOK, THAILAND
DATE: 13-15 MARCH 2013
WE WILL VISIT THE FAIR AND WE HOPE TO MEET YOU THERE.
CPHI SHANGHAI 2013
PLACE: SHANGHAI, CHINA
DATE: 25-27 JUNE 2013
BOOTH NO.: E2E08
CPHI WORLDWIDE 2013
PLACE: MESSE FRANKFURT, GERMANY
DATE: 22-24 OCTOBER 2013
BOOTH NO.: TO BE CONFIRMED